Greenhouse Silvertooth Party
Berlin, 20/09/18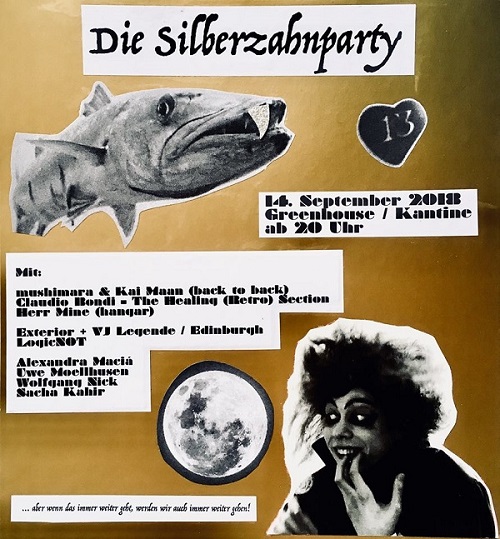 ---
Performances
Performances with Alexandria Marcia, Uwe Mollhusen, Wolfgang Nick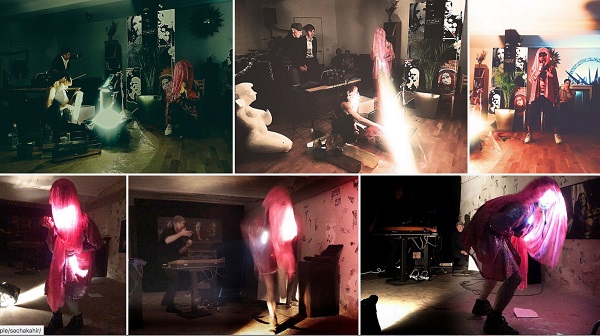 ---
Die Wiederholung der Veränderung
Performance with Friedel Kantaut, Garage, Berlin 31/08-01/09/18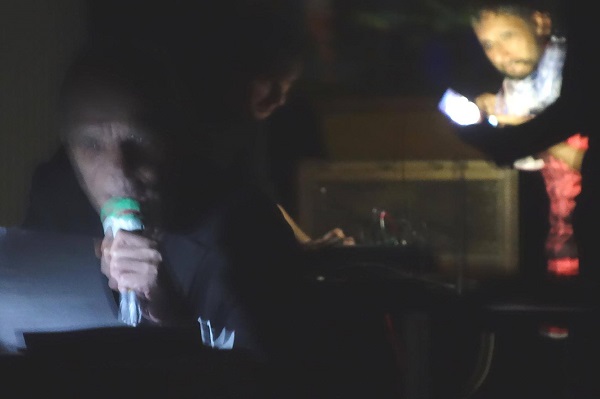 ---
Trajectories
Berlin, (23-25/08/18), panel with Vanessa Place, performance with Mattin. Photos Uwe Mollhusen, EC Davies
---
Festival of the Dead
Edinburgh Festival, 2018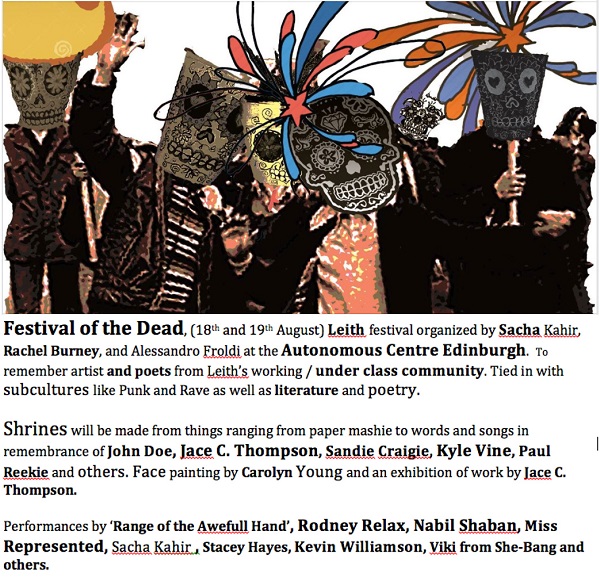 ---
No Money 8
The Horse Hospital, London, design Sophie Carapetian (10/08/18)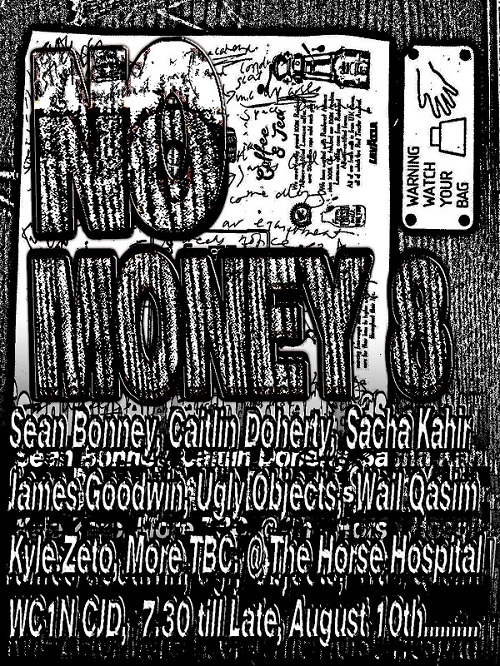 ---
48 Studen Festival
Neukolln . Performance 'This is a Recorded Message', 2018, Garage, Berlin, Photos Adeline Mannarini, EC Davies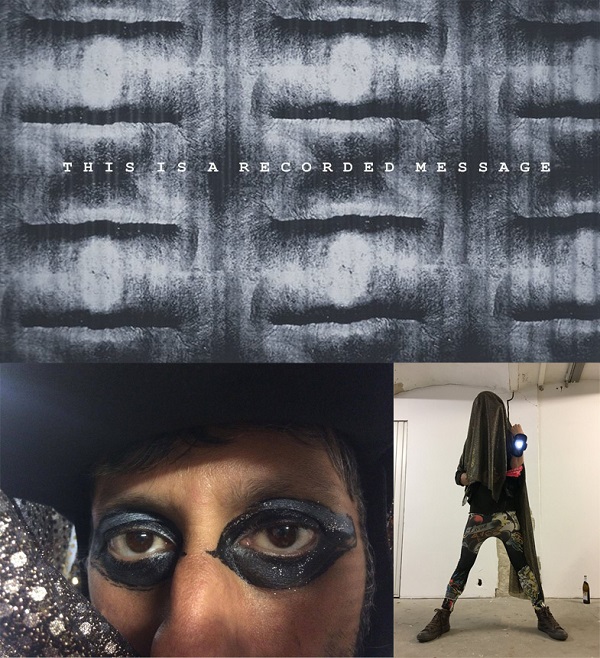 ---
Ausgefallene vorstellung #1
ACUD, 6 hour performance with other artists, performers and musicians. Part of Berlin Performing Arts Festival 2018. Photo hd seibt, EC Davies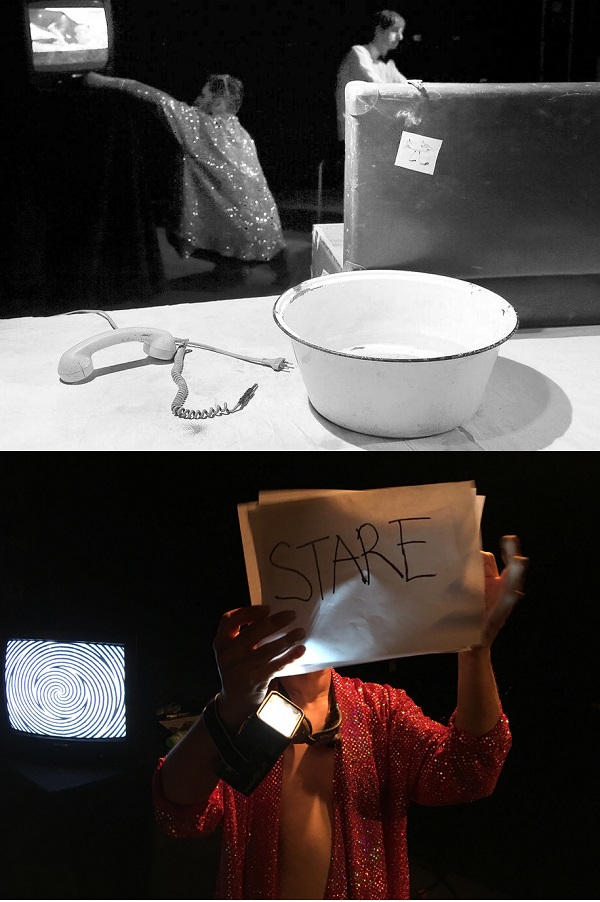 ---
Ghosts Launch
Readings and screening for launch of poetry collection. Hopscotch Reading Rooms, Berlin (07/02/18). Photo Uwe Mollhusen.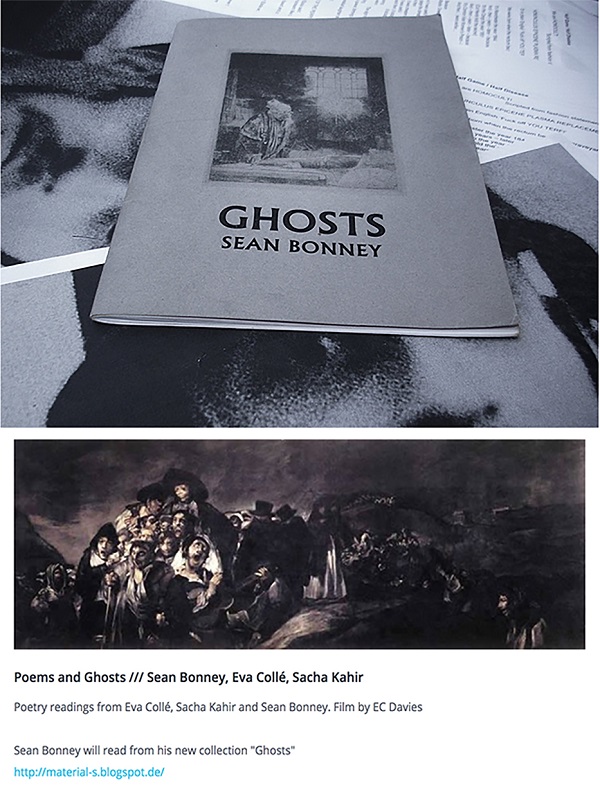 ---
Anagram and Social Factory Cinema
Presented a series of screenings and talks (Berlin 2017-18), including 'Privilege' (Peter Watkins, 1967) preceded by a reading of 'Emote Control: The State Goes Pop' and the screening of a new version of video installation 'Mick Jagger Hates You' (Sacha Kahir), both inspired by the film 15/08/17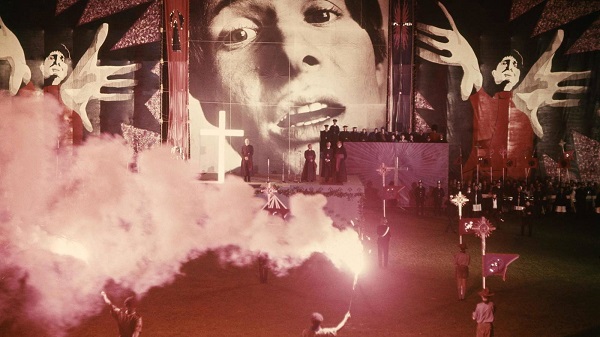 ---
100 years of Dada
Performed cut up text poem 'Dada, Merz, Hartz: Berlin Dada's Demand for Full Unemployment," as part of a celebration held simultaneously in Berlin – Manchester –Zurich, 2016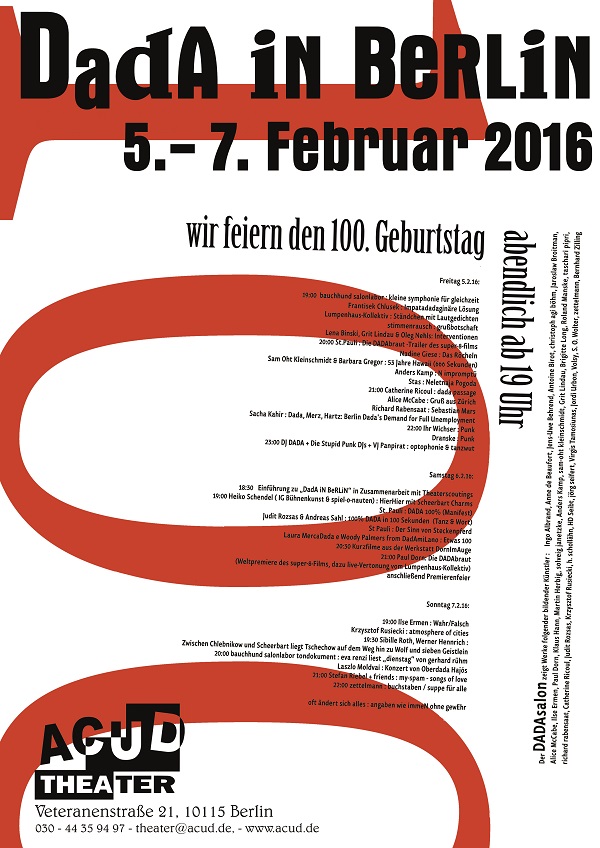 ---
Anguish Language, Bad Feelings, Black Box book launches, poetry reading, T-Chances, London
7th July 2016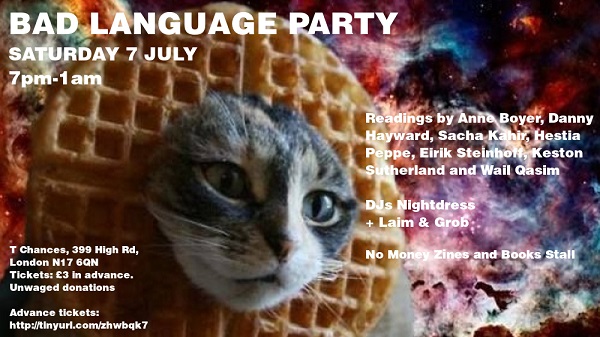 ---
Cesura//Acceso, Cafe Oto, London
12th June 2016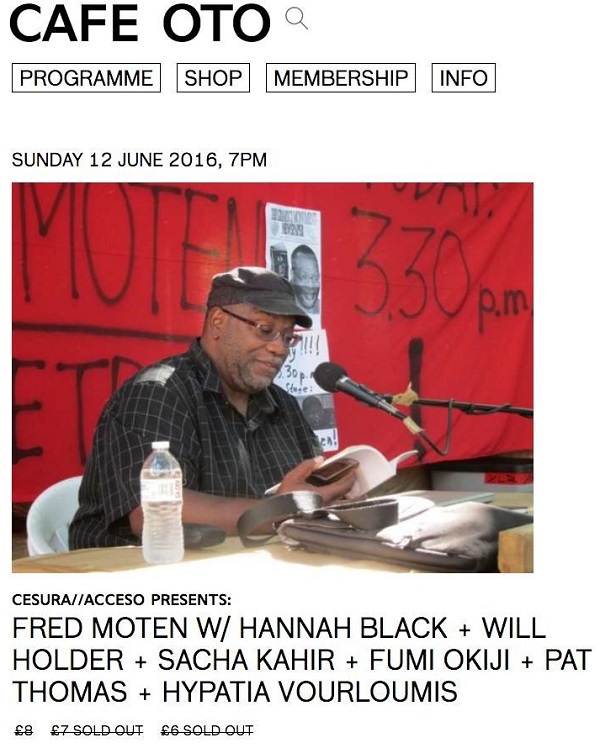 ---
Social Factories and Soft Machines: Experiments in Expanded Cinema, A series of screenings, performances and talks, Mindpirates Projektraum, Berlin
20th March 2015 - 9th Septemeber 2015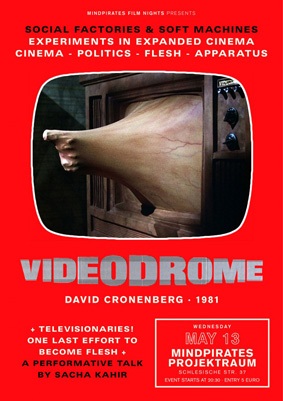 ---
Tectonics Festival 2013, BBC Scotland, Fruit Market Gallery, Glasgow, with Usurper and guests
11th May 2013
http://www.bbc.co.uk/events/e6qmxj
Photo by Alex Woodward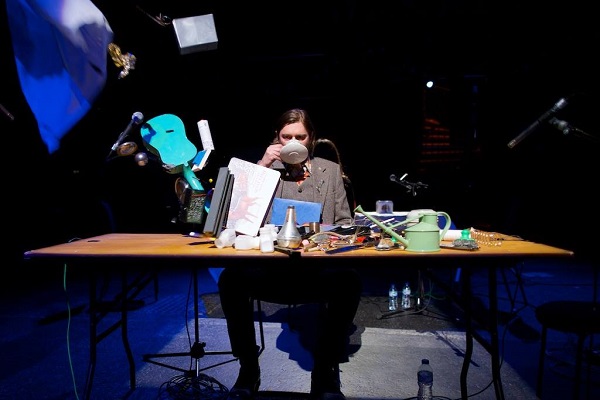 ---
At.tension Festival, Germany
31st August 2013 - 8th September 2013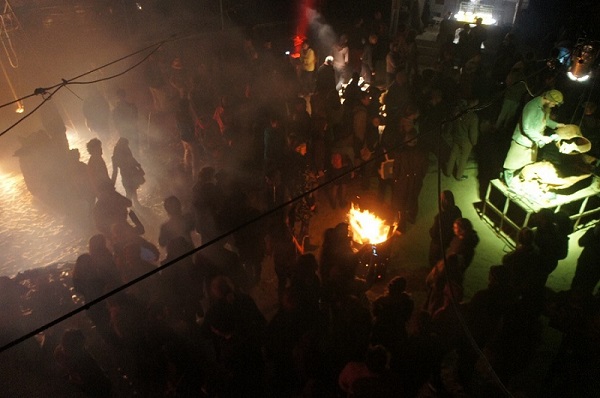 ---
Ars Electronica, Linz, Austria
18th July 2013 - 20th July 2013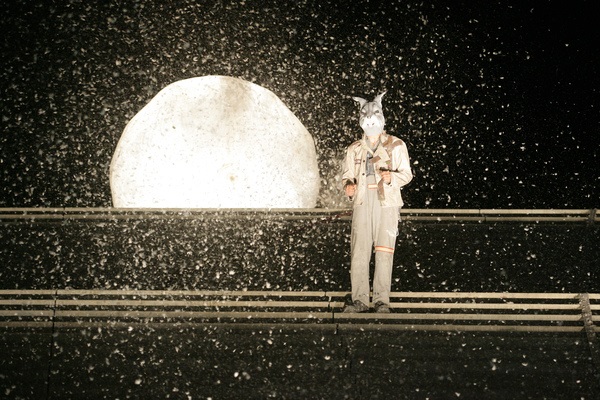 ---
Radiant - collaboration of international artists performance installation
January 2013, Berlin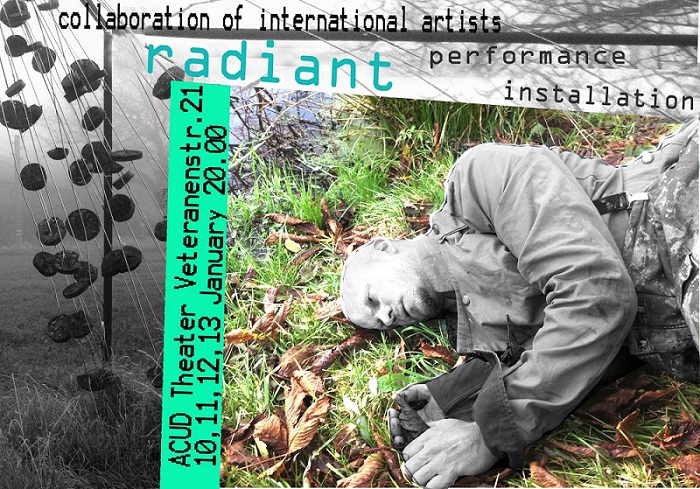 ---
Neu! Reekie! #19
Friday 27th July 2012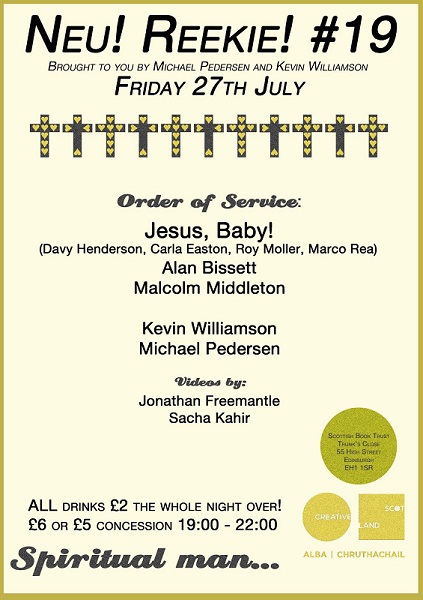 ---
DoleKult Cinema
http://www.facebook.com/dolekultcinema/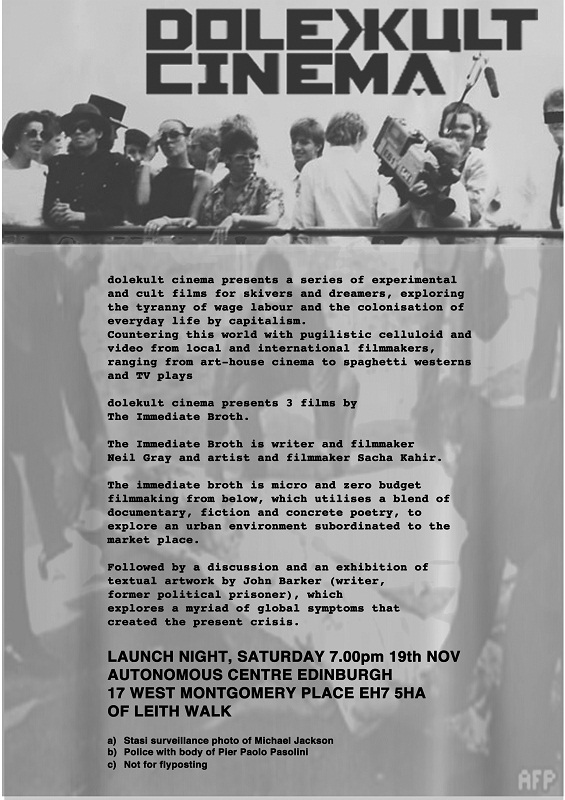 ---
Mick Jagger Hates You (2011) by Sacha Kahir
Part of Smile at the Embassy Gallery, Edinburgh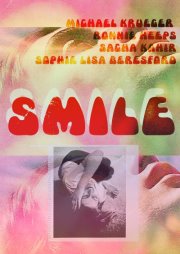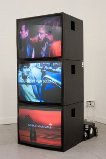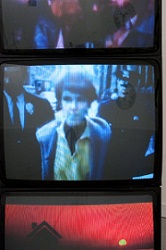 Shown during the Edinburgh festival, Mick Jagger Hates You (2011) by Sacha Kahir is a video installation, which attempted to deconstruct the phallocentric and phonocentric nature of Mick Jagger.
http://www.embassygallery.org/previous/smile/
---
The Process
27th January 2011, 13:00-14:30
Scottish Parliament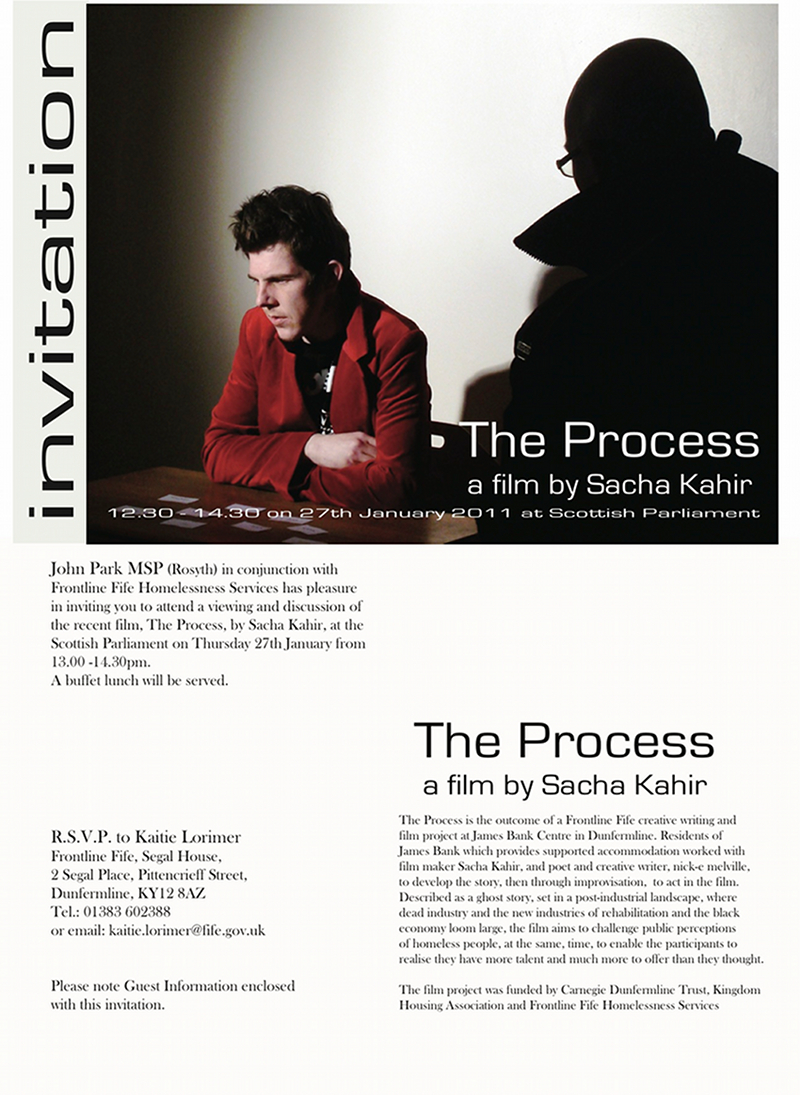 ---
Neu! Reekie!
7:00PM Friday, January 21st
Scottish Books Trust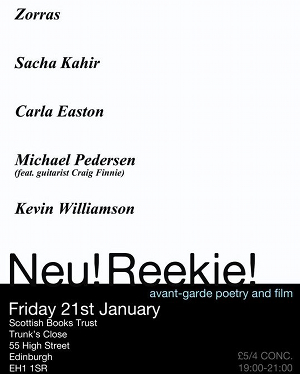 Neu! Reekie! is the very visceral meeting of avant-garde poetry and short-film.
---
Open source filmmaking in association with Digital Deperadoes, CCA
Wednesday 1st December 7 - 10.30pm,
CCA cinema space *free but ticketed
OPEN SOURCE PANEL DISCUSSION:
First up is a public discussion on copyright and intellectual ownership sparked off by our panel: Nina Moeller, Simon Yuill & Sacha Kahir who will bring their experiences of intellectual copyright, open source film-making and the plant patenting-resistance movement in Ecuador.
interval
SITA SINGS THE BLUES (cert PG) film starts 9pm
SSTB is an animated film which retells the story, from the Indian epic 'The Ramayana', of Sita a Goddess separated from her beloved Lord and husband Rama. It is also a contemporary story of the director who moves to India to be with her love only for him to dump her by email... This is an open source film which means that it is completely free to screen, distribute & sell.
---
Document 8
30th October 2010, 1:15pm-2:45pm
CCA

The Immediate Broth Present...
(Neil Gray, Sacha Kahir and Nick e Melville)
Three films interrogating the juncture between the subject, and an urban environment ever more subordinate to the marketplace.
Palimpsest
An interrogative essay on the 'constructed public' face of urban erasure.
The Process
A ghost story where dead industry and the new industries of 'rehabilitation' and 'the black economy' loom large.
Vaguing in Oppidanus
A low rent version of the works of Patrick Keiller or Chris Petit: a 'drift' around the atomised spaces of Edinburgh.
For further details go the the document 8 or CCA websites.